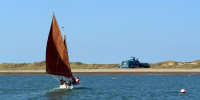 RYA Level 1
This is an excellent introduction to the sport of sailing, supplying you with the knowledge required to get afloat under supervision.
Course Content
Preparing a boat for sailing
Wind awareness
Launching a dinghy
Effects of basic boat controls
Effects of Tide
Recovering and stowing a dinghy and its gear
Assisting others
RYA Level 2
This programme allows you to enhance your knowledge and understanding of basic sailing techniques and manoeuvres and develop new skills.
Duration: 3 days
---
Experience Required: Sailing skills to the standard of RYA Adult Sailing Level One. Minimum age: 16

---
2 day programmes available on enquiry
Course Content
Points of sailing
Beaufort wind scale
Aerodynamic theory
Rigging & rope work
Launching & recovery
Basic rules of the road
Importance of First Aid
Safety & capsize recovery
Basic inland sailing advice
Basic tidal conditions and effects on sailing
Conditions and hazards of estuaries and harbours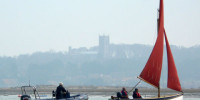 RYA Level 3
This programme allows you to consolidates skills that you have already learned whilst experimenting with more advanced sailing techniques.
Experience Required: Sailing and theory skills to the standard of the RYA Adult Sailing Level Two course. Minimum age: 16

Course Content
Development of the skills in RYA Start Sailing and Basic Skills programmes.
Taster elements from the more Advanced Modules including:
Basic Seamanship Skills
Introduction to Racing
Beginning of Performance Sailing
Elementary Day Sailing skills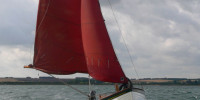 RYA Seamanship Skills
This will teach you to sail in a seamanlike manner and make decisions in moderate conditions by allowing you to handle a boat in all circumstances and solve problems afloat. By the end of the course you should be able to handle a wide range of situations afloat.
Duration: 3 days
---
Experience Required: Sailing skills to the standard of the RYA Youth Stage 4 or RYA Adult Sailing Level Two.

Course Content
Anchoring
Trailing boats
Tidal conditions
Interpreting forecasts
Adjusting sail size on the water
Sailing in adverse circumstances and sailing backwards
International Regulations for the Prevention of Collisions at sea (IRPCS)
Techniques of launching and recovery in varying wind directions
Total dinghy inversion recovery
Weather patterns and conditions
Man over board recovery
Towing techniques
Using tide tables
Basic chart work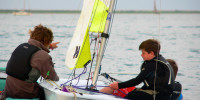 RYA Dinghy Instructor
The aim of this course is to provide you with the training and assessment to become a qualified RYA Dinghy Instructor.
If successful at the end of the course you will gain your Dinghy Instructors Certificate which shows that you have been assessed as a competent, experienced sailor capable of sailing a training boat in strong winds and handling small powerboats and of course competent to teach adults and children, beginners and improvers.
Eligibility
Prior to the course candidates must fulfil the following requirements:
Minimum age 16;
Pre-entry sailing assessment – Completed within 1 year prior to the instructor training course.
RYA Powerboat Level 2 certificate.
Valid first aid certificate – either the RYA first aid course or one recognised by the Health and Safety Executive, covering the treatment of hypothermia and a minimum of six hours course length.
Training
Training in teaching techniques afloat and ashore is provided during the instructor training course, which is staffed by RYA  Coach/Assessors.
Moderation/Assessment
The moderation will usually take place on the final day of the course and will be carried out by a Coach/Assessor who has not been involved in training the candidate. Candidates will be required to demonstrate competence in course preparation, delivery and management, as well as customer liaison.
Certificate validity
Instructor certificates are valid for five years from the date of issue, provided that a valid first aid certificate is maintained.